Job Search
Get expert Advice on resumes, cover letter, interviewing, and more to make your job search easier.
Job Search
4 key interview takeaways from my career as an HR professional
Here's a reflection of an HR professional's experiences and learnings from interviewing candidates over 15 years of his career.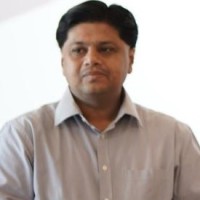 Hrishikesh NC
6 minute read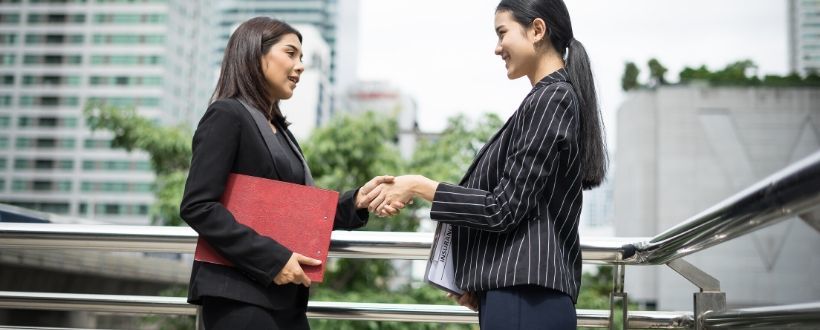 The word 'Interview' evokes multiple emotions in people when they hear or listen or even when it is merely uttered in front of them in a passing reference. These emotions can be awe, excitement, apprehension, inclusion or exclusion, suspicion, judgment, evaluation, and even stress.
Interviews are a mechanism to identify talent, potential skills, and behavior of any individual. It is the most used tool by HR professionals globally for a holistic assessment of a person or people. The entire universe of the HR function revolves around this manner of assessing people - be it selection interviews, connect sessions, performance discussions, or exit interviews.
In my 15+ years of experience as an HR Pro, I have conducted several types of interviews and feel that it is necessary to adopt a 'custom made' rather than a 'tailor-made' conversation with the person whom you want to interview. There are no specific rules or guidelines an interviewer must follow and it depends on the context or subject matter to be taken for discussion along with the expected outcome.
One of the best definitions of an 'Interview' which I personally like simply put is:
"A meeting of people face to face, especially for consultation".
Let me now share with you the meaning of 'Engaging' - "Engaging means tending to draw favorable attention or interest" according to Webster dictionary. Therefore, an Interview is a personal discussion that allows the interviewer to draw a favorable response by way of having a consultative conversation that is mutually beneficial and interesting.
I want to conclude by sharing with you my experiences & learnings which might help during similar situations that you might come to your workplaces.
1. Hiring Interview: It is important to understand the role and the assessed skills of the person being interviewed and shortlist only those profiles with an overall possibility of getting selected. There are times when we shortlist incorrect profiles, call the candidates, and end up losing interest at the cost of time and effort.
My Takeaway 1 : There was a supervisor of an IT company where I worked who did not spend time on the profiles sent to him by the hiring team and would read them only during the interview. One day to his utter dismay he found a candidate who mismatched on skill after starting the conversation. He lost interest and remarked to the candidate a few minutes into the interview stating that he does not have the skill being looked at for the role. The candidate shot back stating that he was in touch with the hiring team for about a week before the meeting was scheduled and was communicated that his profile matches the role. He questioned the process of how these basic checks are not done by the company which has a huge reputation in the market and walked out in a huff. The concept of drawing favorable attention or interest as an outcome was missing here as the basic 'Skill' where the DNA of the role was overlooked.
2. Connect Sessions: HR professionals conduct these sessions often to understand the pressing concerns or grievances that employees might have. A connect session can be a personal or group discussion. It is important to segregate topics that can be spoken in a group and those that need special attention in one-on-one conversations.
My Takeaway 2 : A former colleague of mine who was into HR engagement in a logistics company found herself to be a center of ridicule by her unit members during a town hall session when a few employees called the HR function as an 'I will get back to you function' in front of the unit head. It was later found that during the connect sessions with her team whether one-on-one or in a group, the lady always remarked stating that 'she will revert back' as a standard response which she never did without taking accountability. So, the basic criteria of a consultative approach are defeated when the focus of resolving the query goes in vain.
3. Performance Discussions : It is important for the supervisor to focus on the outcome and be clear about the expectations from the appraisee by clearly giving feedback on the areas that need to be improved.
My Takeaway 3 : This happened to me when I had to question a member of my team on his performance. I discussed and informed him that he must work on a set of skills and tasks that were lagging behind which needed to be rectified in a span of a few months for his professional growth. I communicated a set of activities he had to do in an email. At the end of the quarter, his performance had not improved and I called him again for a discussion. He was taken aback by my inquiry and informed that he assumed that all was well with him and I was only suggesting a few additional tasks for him to develop himself.
I realized my mistake that I failed to communicate the distinction between performance improvement and overall development. I assumed the employee got the hint but it was interpreted in a different way. The expected outcome-based communication went out of focus.
4. Exit Interviews : One of the best ways to get genuine feedback about the internal dynamics of an organization is during exit interviews. It is crucial to discuss this in-person as it aids in understanding the internal dynamics, competitors, rewards & career benefits.
My Takeaway 4: I was given the task of analyzing attrition trends in an ITES company. There were 15 attritions in a team and the clients were upset about the flight of people from the team. Conversing with the team members, I gathered that their stated reason in the exit interview and the real reasons for exiting were different. They quit because of a supervisor whose style of functioning they disliked. They had quoted personal reasons to leave the company but the reality was different. The organization was under the assumption that since it was all personal, they cannot devise a concrete action plan. The biggest challenge here was that the exit interview process was automated and responses were recorded formally against the name of the individual so the employees were apprehensive that if they stated the real reason then their relieving formalities might be affected and stated untrue reasons.
A face-to-face discussion is required during exit interviews or during such sensitive discussion to unearth the true factors leading to a situation or crisis.
---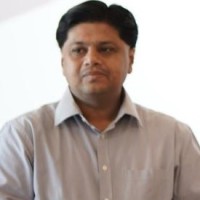 Currently heading Human Resources at a premium software firm, Hrishikesh has a history of working in the information technology and services industry.
Get expert Advice on resumes, cover letter, interviewing, and more to make your job search easier
---